To celebrate Memorial Day here in the USA, CMC v3.4 is ready to power your movie night.
The biggest change for v3.4 are the new Parental Rating / Movie Classification icons. Previous versions of CMC only used the US MPAA rating icons, and often showed [UNRATED] for non-US movies. These limitations have all be resolved in v3.4, which has hand-crafted parental rating icons for all countries that My Movies supports.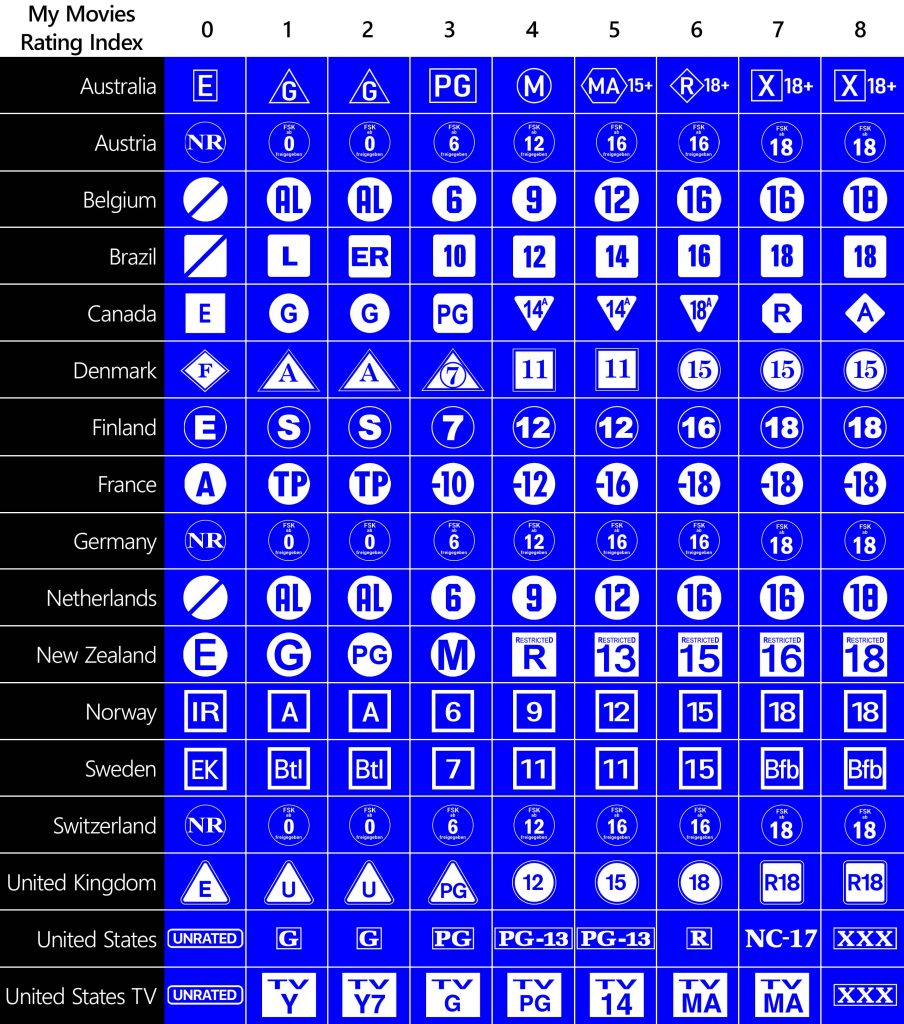 Another nice enhancement is that the Alpha-Jump (typing text to quickly jump to the first matching title) now works with all movie sorting options. Previously, you could only Alpha-Jump if your collection was sorted by Title, but v3.4 fixes this shortcoming.
If you use the "Personal Title" or "Personal Title Sort" override values in My Movies Collection Management, then CMC v3.4 will finally import and use those values. Note that you will need to do a Full Sync the first time to import this new data.
Recently a user asked if we could fix the FanArt backgrounds turning blue when launching a movie from the Movie Details screen. Not only did we fix it for v3.4, we've made launching movies from the main cover rows even better, as the FanArt for that movie will show as the movie is loaded for playback.
There's also a handful of important but minor bug fixes to round out this great new release.
To read up on all the new features, improvements and bug fixes, head over to the Downloads page for the full changelog.
CMC v3.4 is a free upgrade for all users. For current users, if you've granted firewall access then CMC will let you auto-update to the new version the next time you run your current version. Otherwise, you can manually download the new version.